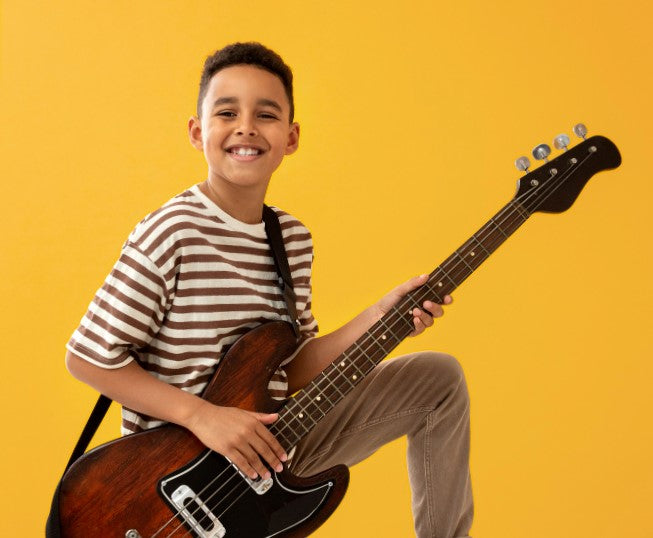 Guitar Classes in Dubai – Regular (Onsite) & online Guitar Classes
Jazz Rockers offers the best guitar lessons for kids and adults in Dubai through it's own six locations: Al Nahda, Al Karama, International City, Mall of the Emirates, and Muhaisnah. We make specialized guitar classes in Dubai offered by highly qualified guitar instructors. Our students vary from total beginners to intermediate players to pros looking to better and perfect their skills. In Dubai, we have professionally educated guitar teachers who are here to grow and encourage our guitar students. We have guitar classes in Doha for everyone, whether you're an experienced musician wanting to broaden your repertoire of abilities and tricks or a total beginner starting to the guitar for the first time.
guitar classes in Dubai For Kids are tailored to the different learning styles, whether they are studying acoustic, classical, or electric guitar. At the same time, our Dubai guitar classes teach our students how to understand guitar chords and play various guitar tunes. It's also an outstanding method of involving them in an enjoyable guitar practice that every student will cherish. We teach kids both beginning and advanced guitar classes.