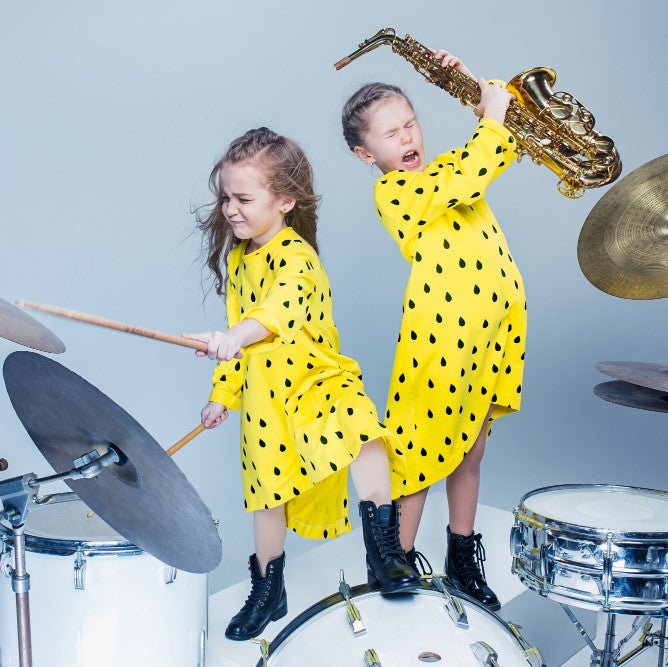 Drums Classes for kids Near Dubai
At Jazz Rockers, we're proud to offers a Drums courses and classes for kids of all ages and skill levels. Whether your child is a beginner just starting out or an experienced Drums looking to take their skills to the next level, we've got the perfect class to help them reach their goals.
Our experienced coaches are passionate about helping kids build confidence, learn new skills, and achieve their full potential. They use a variety of teaching techniques and methods to ensure that each child receives the individual attention and support they need to succeed.
In addition to our top-notch coaching and facilities, we also offer a wide range of benefits for our students. Regular drums classes can help kids build strength, flexibility, and coordination, as well as improve their balance and overall fitness.
But that's not all! Our classes also help kids develop important life skills like teamwork, discipline, and perseverance. These skills will serve them well not just in the Class, but in all areas of their lives.
So why wait? Sign up for our drums courses and classes today and give your child the gift of a lifetime of success!